Arkansas Web Design & Marketing Agency
Let our Passion and Expertise Drive Results for your Business!
Request a Quote
WEB DESIGN | SEO | DIGITAL MARKETING | BRANDING
WEB DESIGN | SEO | DIGITAL MARKETING | BRANDING
WEB DESIGN | SEO | DIGITAL MARKETING | BRANDING
WEB DESIGN | SEO | DIGITAL MARKETING | BRANDING
WEB DESIGN | SEO | DIGITAL MARKETING | BRANDING
What we bring to the table
Modern web design at its finest
We understand you have a lot on your plate, and your time is valuable, so we handle everything from developing your website to hosting it and keeping it up to date so you may devote more time doing business.
We build websites that portray your personality and brand while adhering to industry best practices and standards. Web flow Design Lab will go above and beyond to satisfy you with the results from start to finish.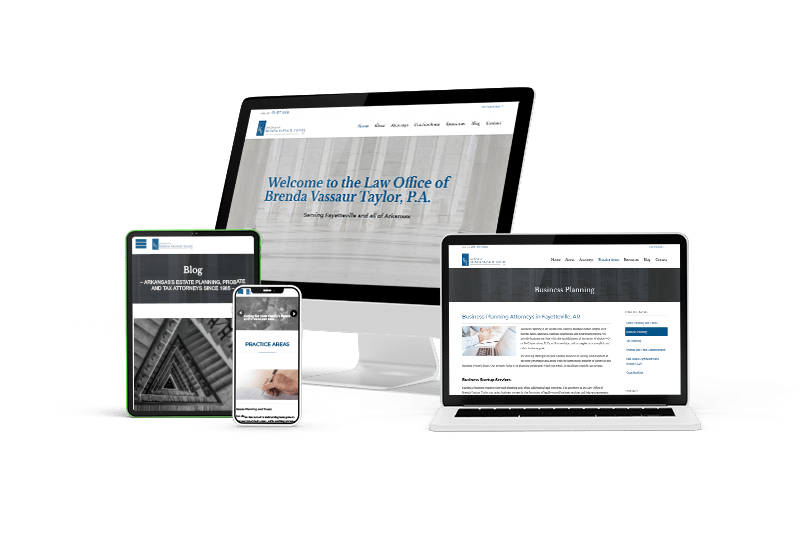 Attract more visitors to your website
For your business to succeed, you need to have a steady stream of visitors to your website.
We can help you increase traffic by making it more visible in search engines through our step-by-step proven SEO process.
Keep your website looking great with no effort on your part.
Maintaining a website can be challenging, especially if you are constantly updating and tweaking the content to keep it fresh and engaging.
Whether you are trying to improve search rankings or want your site to look its best, we ensure that your website always looks great without any extra effort on your part.
Quick Response Time

Problem Resolution 

Affordable Pricing
Faster Web Host

Optimize Images 

Reduce Server Response Time 
Hosting and Backup

Plugin Updates

Security Optimization 
Premium Plugin 

Optimized Content

Latest WordPress Version
We provide comprehensive advertising services, including help with concept, strategy, design, and execution. We have a team of skilled experts who are committed to assisting corporations in reaching their maximum potential. We can assist you in achieving your objectives whether you're developing a new item or reviving your company. We are passionate about assisting our clients make a difference in the world, and we believe in the power of advertising to cause positive change.
One of the most overlooked elements of a web design project is website photography. It's the first thing visitors notice and may either boost or ruin a website. We provide high-quality, well-composed portfolio shots for your site's content. In addition, we provide images relevant to your business that help build a feeling of communtity among your consumers.
BRANDING AND GRAPHIC DESIGN
To help our clients develop a strong and recognizable brand, we offer a full range of branding services. We create a custom branding strategy after assessing our client's needs and objectives. From logo design to large rebranding initiatives, we can assist you with anything. In addition, we provide long-term brand management solutions to keep your brand fresh and growing. We can help whether you're building from the ground up or want to take your company to the next level.
Email marketing is one of the most powerful tools small businesses can use to reach out to their customers and grow their customer base. By using email marketing services from our web design agency, you'll be able to create custom emails that specifically target your audience and send them relevant content regularly.
E-COMMERCE WEB DEVELOPMENT
At our web design agency we offer comprehensive e-commerce web development services that will help your business take its presence online to the next level. Our team of experienced professionals can help you create a website that meets both your specific needs and your exceed your customers expectations.
You focus on your business, we'll take care of your website.
We understand the immense value of having a strong online presence. That is why we specialize in web design and seo to help you gain more customers and maximize your online reach.
Learn More
More Customers. More Money. Less Work.
While many factors will contribute to your business's success, one of the most important is its ability to attract customers and drive sales. One of the best ways to do this is by having a well-designed, SEO-optimized website.
Outsource Marketing
By outsourcing your website needs, you can reduce the time and energy required to keep your site updated and running smoothly because we do it for you.
Stay Secure and Stay Online
With our resources and support, we can help your website stay up and running 24/7 so you can focus on growing your business without worrying about technical issues.
Reduce Overhead Costs and No Hidden Fees
Whether you're looking for SEO and web design or essential site maintenance, outsourcing these services can help your business achieve its goals while keeping costs under control.
Read our 5-Star Google Reviews
Mike Whittington
1675715016
★★★★★
Weblo has been great to work with and has done an excellent job on my new website. They have been very responsive and professional. I look forward to conintuing my relationship with Webflo for additional digital marketing assistance. I highly recommend working with Webflo - it has been very beneficial to my business and a great process.
Joshua Foliart
1674579528
★★★★★
Working with Edwin and Webflo has been a game changer for our team. Edwin made us feel like we had a partner we could count on for aspects of our organization we didn't fully understand. He made us better and did it with humility and punctuality.
alejandro ortiz
1673913597
★★★★★
So professional and best quality
Jason DeMent
1673543259
★★★★★
Wonderful to work with. Great people!
Katie M.
1673390891
★★★★★
I have worked with Edwin at Webflo Design Lab for several years on multiple projects. He doesn't disappoint. I appreciate all the time he takes to walk you through everything until you're comfortable. I find him to be responsive to requests and go above and beyond. He is professional, flexible, affordable and very talented!
mark mason
1673389138
★★★★★
Edwin is, and always has been excellent to work with. Expert in his craft. Talent beyond expectations. Thank you again for all your help!!!
Robert Brown
1673388607
★★★★★
Edwin really knows his stuff. I love working with Webflo Design Lab on everything from Websites to head shots to Real Estate pictures. Very professional and always does what they say they are going to do!
Elizabeth Rowe
1673101198
★★★★★
Edwin at Webflo Design Lab is our go to for all of our company needs. He is professional, responsive, and affordable. Not to mention, his work is always top notch!
Kirk Simpson
1673043330
★★★★★
The whole process of my website design went pretty seamless. Anything I needed was done quickly & he even offered recommendations that we stayed with and made my vision even better than I was planning. Definitely recommend working with these guys for any website work. I also plan on continuing to work with them for graphic design, ect.
Janet Arellano
1673032087
★★★★★
Such a great company created our church wed site helped us get our own email domain. Has been so helpful in showing us how to manage our website and several years later when we have a question or need help on something he is always so helpful. So helpful and knowledgeable highly recommended Webflo design Lab LLC!
Kim Nemeth
1673025805
★★★★★
I have worked with Webflo Design Lab, LLC/Edwin Flores for around 6 years and have found that they have been extremely helpful, knowledgeable, and professional in helping our company set up multiple websites targeting the Hispanic marketplace. When digital challenges/needs for our company have arisen, they have been quick to offer solutions and to work hand in hand with us to achieve our digital goals. Our digital presence has grown astronomically with their assistance. I would highly recommend them for any and all of your digital needs.
Chad Harcourt
1672960754
★★★★★
From start to finish, the process was smooth and seamless. The Edwin and his team were professional, responsive, and creative, and the final product exceeded my expectations. I highly recommend this company to anyone in need of top-notch web design services. Five stars all around!
Angie Landers
1672959374
★★★★★
I've worked with Webflo Designs for almost 5 years now and it's been the best experience! They are very knowledgeable, kind and quick to respond to requests.
Gennie Diaz
1672942938
★★★★★
The Webflo team is a dream to work with. Edwin is responsive, very knowledgable, and easy to work alongside. I highly recommend using them for your site-building needs.
Cullen Arrick
1672894980
★★★★★
They came out on our rainy wedding day and took so many fantastic photos of my wife and I on our special day. They all turned out great and captured so many memorable moments. They also did our engagement photos and helped get some great shots. All the photos were clean, high quality, and very professional! Would definitely recommend!
Trout Media
1672099140
★★★★★
Working with Edwin and the team at Webflo has been nothing short of an incredible partnership. Their work is top-notch, and leaves clients wishing they'd contacted sooner! If you need a website that runs smooth, has beautifully crafted design, and excellent SEO, then you need to contact Webflo Design Lab.
Milton Flores
1671853817
★★★★★
We had an excellent experience with Webflo on our new website. They did a great job and exceeded all our expectations. We will continue working with them on my company's SEO and Google Ads.
Katie Atkins
1671823377
★★★★★
Edwin is awesome, so timely, and has even made lots of recommendations to help me grow my business. Highly recommend.
Joseph Elder
1669852431
★★★★★
Bod High Productions
1668549003
★★★★★
I have been working with Edwin for years and is my go to for any website advice. I would highly recommend him if you need your online presence updated.
Trent Evenson
1668531112
★★★★★
Does great work, good turn around time and very professional
Perla Diaz
1668199814
★★★★★
Excellente y profesional trabajo. Estamos muy contentos con el diseño y resultado de la website.
Katie Brewer
1668191931
★★★★★
Edwin is the best!
Robin Slaton
1667847265
★★★★★
Webflo is wonderful to work with! They are timely at answering all of your questions and make you sure you have complete understanding. Highly recommend working with them🙌🏽
Tamara LaBrecque
1667572245
★★★★★
We began working with Webflo Design Lab, LLC in 2017. Edwin Flores has provided amazing support with his quick response and attention to detail.
Wilder Blockburger
1666919279
★★★★★
I had Edwin design my website and he did a phenomenal job! The quality and service provided was second to none. I would recommend WebFlo to anyone in need of a website!!
Allison Eastman
1633725978
★★★★★
Edwin was simply amazing. I absolutely love our website, it's exactly as I pictured and the best thing is I hardly had to do anything!
Yamileth Estrada
1629902825
★★★★★
Edwin did a fantastic job with my Logo. Everything was done in a timely manner. I would definitely recommend him.
Jasmine Traylor
1627489183
★★★★★
Edwin has been our go to guy for years: tech help, office gear, photos, you name it! His knowledge and insight have made our ideas come to life. He's helped us flourish as a business and we are so grateful!Thank you!
Taylor Kelamis
1618287036
★★★★★
What a difference caring professionals make! Webflo Design Lab, LLC exceeded our expectations in their dedication to getting it right. From the website to the business cards and the excellent customer service, the experience has been positive. Thank you for your hard work on our behalf and we look forward to continuing our journey together.
Cruz Ortiz
1614701904
★★★★★
Edwin did our website and we are very happy with it. We highly recommend him!
Beemer Back Center
1597874948
★★★★★
We would give Edwin 10 stars if we could! We highly recommend him! He is fast, efficient, professional & very responsive. He actually gets it & takes the time to listen to his clients. We will definitely be referring people to him!
Lee Hudson
1596210488
★★★★★
Edwin is wonderful to work with! His knowledge to exactly what the business that I work for needs is exceptional and spot on! I highly recommend him for your business online presence.
Rachel Gerner
1590784211
★★★★★
I've worked with Edwin as the content writer on half a dozen websites. I respect his integrity, professionalism, and talent. I'm impressed with how he listens to a client (following up as many times as needed) to make sure he interprets the client's vision and values accurately. The results are websites with clean, compelling design that beautifully showcase the organization.
Daniel Barfield
1590690733
★★★★★
Edwin with Webflow design lab LLC Is by far the only Web designing company I will ever go with they are not only efficient and what they do but they go above and beyond to take care of their customers. I have had the greatest experience with Edwin and he is always answered all my questions and anything that I needed fixed he got on it as quickly as I asked. He has made it such an easy transition and it's helping my company grow. Five stars and more all the way!
Keith Dixon
1581722031
★★★★★
Edwin does quality work! I am extremely pleased with the work he has done on my website. Such a professional.
Brenda Wallner
1581559497
★★★★★
Edwin listened to my vision and what I was hoping to convey to potential clients through a website. He was able to make it visually appealing and easy to use. He did an excellent job and was great to work with. I would recommend Webflo Design's for anyone wanting to grow there business through a website.
Petra Huntsinger
1579193188
★★★★★